TomorrowNow convened a participatory co-design workshop in Nairobi, Kenya involving seed trial managers and key stakeholders in regional climate adaptation.
Nairobi, Kenya – TomorrowNow.org organized a participatory co-design workshop in Nairobi, Kenya🇰🇪 to generate ideas for a decision support tool for trial managers supported by the latest weather technologies with a focus on relevance, presentation and visualization.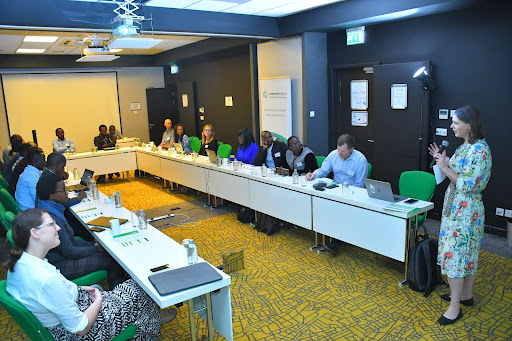 Participants at the co-design workshop included seed trial managers and key climate adaptation stakeholders representing the Kenya Meteorological Department, International Maize and Wheat Improvement Center (CIMMYT), Biovision Africa Trust , Kenya Agricultural & Livestock Research Organization (KALRO), ICPAC, Tomorrow.io, Esri, One Acre Fund, Kenya Space Agency and Mercy Corps AgriFin Sprout Open Content.

Main Objectives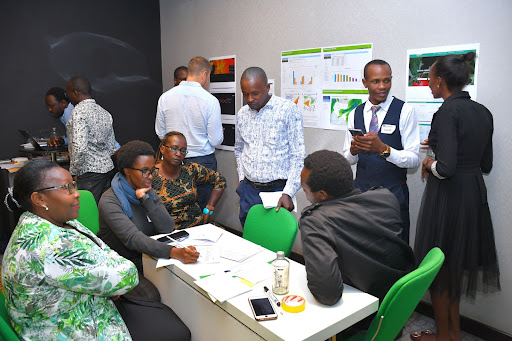 Improved Weather Intelligence supported by well designed decision support  tools have the potential to improve trial management outcomes through focused interventions aligned with the different stakeholders and roles within seed trial management.
As such, the main goal of the TomorrowNow Co-Design workshop was to contribute to the improvement of weather data usability by designing decision support tools through a co-design process enabled by weather intelligence, acknowledging that the jobs-to-be-done and access to information is also shaped by gender considerations.
Here were some specific objectives:
Improve our understanding of the needs for weather nowcasting/forecasting data by on farm trial managers in support of better seed trial outcomes

Design ideas for a decision support tool for seed trial managers that are supported by the latest weather technologies through a community participatory co-design process with a focus on relevance, presentation and visualization
Key Learnings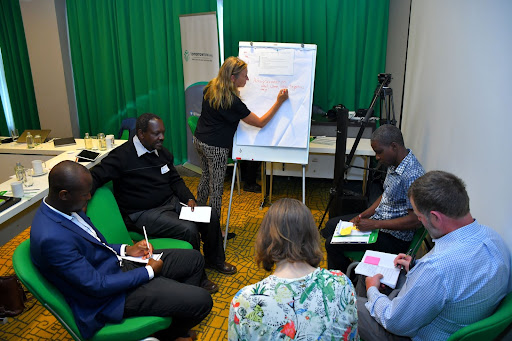 A key outcome of the co-design workshop was a set of actionable recommendations and a comprehensive framework showing possible design features for a farmer-facing user interface & seed trial managers' tool for improved weather information.
Participants acknowledged that weather information is a vital resource that helps individuals and organizations make informed decisions related to safety, transportation, agriculture, and more.
However, using and sharing weather information is not without its challenges, which include
technology and language barriers, lack of actionable information, insufficient or inaccurate data, lack of trust and insufficient partnerships.
There was a general consensus that more needs to be done in ensuring that communities and stakeholders leverage weather information for decision making across a wide range of sectors, from agriculture and transportation to public safety and disaster response.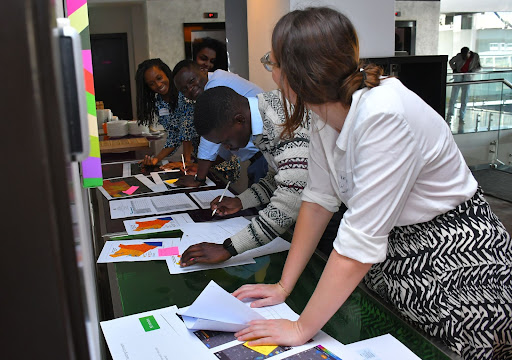 In summary, it was recommended that short-term and seasonal forecasts need to be packaged and presented to intended users with a consideration of the following key factors:
Access to accurate weather information and actionable insights

Appropriate communication of weather information

Timeliness

Integration of weather information into existing platforms such as SMS, WhatsApp, mobile and web apps, and radio or TV broadcasts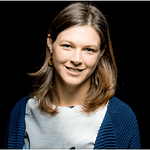 Georgina Campbell Flatter
Georgina is the co-founder and Executive Director of TomorrowNow.org - a global non profit leveraging transformative philanthropy to connect next generation weather and climate technologies with communities in need. Prior to TomorrowNow.org, Georgina spent a decade at MIT where she was a senior lecturer and led global initiatives designed to bridge technology and social impact. Georgina has worked on many innovation initiatives for organisations including: the MIT Legatum Center, MIT REAP, the XPRIZE Foundation, the World Bank, USA Dept of Energy, MIT, Harvard and Oxford University. Georgina is mother of two, passionate about empowering the next generation of STEM leaders, with a focus on women and youth, and is an active member of her local community. She acts as trustee and advisory board member for several charities (The Darwin Centre, Mama Foundation, FOSPs) and is a local Parish Councillor. She read Material Science at Trinity College Oxford and Technology and Policy at MIT.