TomorrowNow is empowering the seed breeding value chain in Africa with next-generation weather intelligence, and turning forecasts into inclusive climate action through the support of the Bill & Melinda Gates Foundation.
Kenya, Africa – There's an active and impressive ecosystem behind the development of new climate-resilient crop varieties across the world, especially in Africa. From seed breeders and crop modelers to on-farm trial managers, each are making critical contributions towards climate-resilient food systems and global #zerohunger targets. Our job at TomorrowNow is to help these #zerohunger food systems innovators do their jobs better, faster and with more inclusivity. 
Climate- resilient crop work depends on access to high-quality, usable and accessible weather and climate data in order to develop new varieties that are best suited for particular environments. Unfortunately, there are limitations today with the currently-available weather data. It is too coarse, inaccurate and lacks specificity for a number of key variables. In other words #weathermatters.
This is where TomorrowNow comes in, and it's all about partnership! We are working together with the private, public, NGO and academic sectors as well as community groups to equip the seed breeding ecosystem with critical data and tools they need to accelerate progress. Farmers need better seeds now. Seed breeders need better weather data now. If we wait, it will be too late. We are leveraging next-generation weather capabilities from private sector partners such as tomorrow.io to provide improved high resolution environmental datasets that will enable the acceleration of new crop variety development. We are also listening and responding to the needs of the frontline scientists and farm managers across CGIAR, KALRO, and Regrow networks to support their field trials and crop modeling efforts. All of this is made possible because of the generous support from the Bill & Melinda Gates Foundation.
Learn more about #whyweathermatters through this interview between our Executive Director, Georgina Campbell Flatter and Neil Hausmann from The Bill and Melinda Gates Foundation here.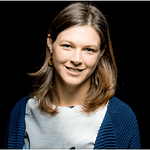 Georgina Campbell Flatter
Georgina is the co-founder and Executive Director of TomorrowNow.org - a global non profit leveraging transformative philanthropy to connect next generation weather and climate technologies with communities in need. Prior to TomorrowNow.org, Georgina spent a decade at MIT where she was a senior lecturer and led global initiatives designed to bridge technology and social impact. Georgina has worked on many innovation initiatives for organisations including: the MIT Legatum Center, MIT REAP, the XPRIZE Foundation, the World Bank, USA Dept of Energy, MIT, Harvard and Oxford University. Georgina is mother of two, passionate about empowering the next generation of STEM leaders, with a focus on women and youth, and is an active member of her local community. She acts as trustee and advisory board member for several charities (The Darwin Centre, Mama Foundation, FOSPs) and is a local Parish Councillor. She read Material Science at Trinity College Oxford and Technology and Policy at MIT.