TomorrowNow's Executive Director presented our work in Kenya at the COP27 Presidential Main Stage and the high-level CGIAR Agriculture Innovation Mission for Climate (AIM for Climate) event.
Sharm El-Sheikh, Egypt – TomorrowNow was honored to participate and speak at key events at the climate adaptation-focused COP27, which provided a chance for us to share our work, reveal our vision for Africa and announce new partnerships.
Notably, we presented our work in Kenya of partnering with the local communities of farmers and local organizations to improve weather forecasting so farmers can vastly improve crop viability and yields.
Our Executive Director shared the TomorrowNow vision at the COP27 Presidency Main Stage and thanked stakeholders for supporting our work through the Agriculture Innovation Mission for Climate (AIM for Climate) initiative that seeks to drive more rapid and transformative climate action in the agricultural sector.
TomorrowNow's 'Climate Resilience For African Farmers Through Next Generation Weather Intelligence' was announced as one of the AIM for Climate "Innovation Sprints", with high-level dignitaries learning and celebrating the effort that TomorrowNow and partners are investing to empower 20 million smallholder farmers by 2025 with next-generation location-based timely agri-weather services.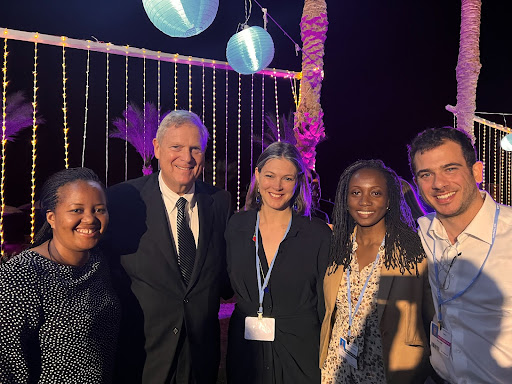 "AIM for Climate is a unique and inclusive platform convening 42 government and over 235 non-government partners to advance innovation in climate-smart agriculture and food systems globally, and this will empower us to learn, adapt, and support best practices to empower smallholder farmers around the world, especially from marginalized communities." – U.S. Agriculture Secretary Tom Vilsack.
This event marked a pivotal moment to demonstrate progress to date and to preview plans for the year 2023. We spoke alongside leaders from the Department of Agriculture from both the U.S. and Egypt, IBM, Global Methane Hub and UNFCC.
We also spoke at the AIM for Climate Roadshow alongside some incredible industry leaders including:
Dr. Claudia Sadoff, Executive Managing Director, CGIAR and host Government Partner

The Honorable Tom Vilsack, Secretary, US Department of Agriculture

Her Excellency Mariam bint Mohammed Almheiri, UAE Minister of Climate Change and Environment 

The Honorable Samantha Power, Administrator, USAID 

Enock Chikava, Interim Director for Agricultural Development at Bill & Melinda Gates Foundation

Ms. Justina Nixon, Vice President and Global Head of Corporate at IBM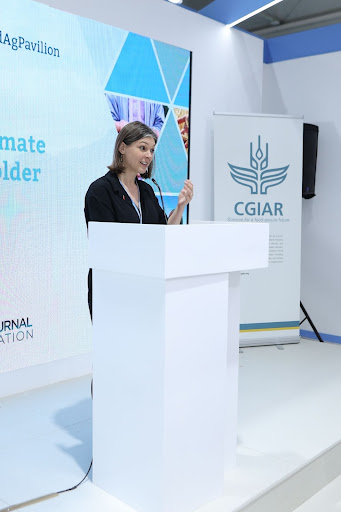 "We must act now to ensure those most in need and at risk of weather variability are able to adapt and thrive in our changing climate. Our innovation sprint brings together phenomenal partners from across the public, private and NGO sectors. By working better together, we are able to make a difference now while also ensuring sustainability for tomorrow." – Georgina Campbell Flatter, Executive Director for TomorrowNow.org.
Read more HERE.
Watch a recording of the event HERE.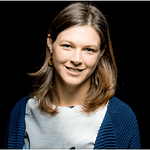 Georgina Campbell Flatter
Georgina is the co-founder and Executive Director of TomorrowNow.org - a global non profit leveraging transformative philanthropy to connect next generation weather and climate technologies with communities in need. Prior to TomorrowNow.org, Georgina spent a decade at MIT where she was a senior lecturer and led global initiatives designed to bridge technology and social impact. Georgina has worked on many innovation initiatives for organisations including: the MIT Legatum Center, MIT REAP, the XPRIZE Foundation, the World Bank, USA Dept of Energy, MIT, Harvard and Oxford University. Georgina is mother of two, passionate about empowering the next generation of STEM leaders, with a focus on women and youth, and is an active member of her local community. She acts as trustee and advisory board member for several charities (The Darwin Centre, Mama Foundation, FOSPs) and is a local Parish Councillor. She read Material Science at Trinity College Oxford and Technology and Policy at MIT.