TomorrowNow's partnership with the Kenya Agricultural & Livestock Research Organization (KALRO) has been celebrated by the Bill & Melinda Gates Foundation as a climate adaptation effort that will help millions of smallholder farmers.
Sharm El-Sheikh, Egypt – TomorrowNow's partnership with the Kenya Agricultural & Livestock Research Organization (KALRO) was lauded by the Bill & Melinda Gates Foundation as one of the investments that are going to lift millions of smallholder farmers out of poverty.
The TomorrowNow-KALRO partnership is developing new applications of digital technologies to ensure that small scale producers anticipate and respond to climate threats. This is going to be achieved through an innovative weather intelligence platform, which provides climate-smart agricultural advisory to farmers in East Africa via messages.
Read the full press release HERE.
About TomorrowNow.org
TomorrowNow.org is a global nonprofit taking urgent action to ensure that everyone can adapt and thrive in a changing climate. The consequences of climate change are unfolding now. Those most in need are least equipped to adapt and act. Phenomenal weather and climate innovations are emerging across the world that can make a difference now but are not (and may never) reach those most in need without rapid and intentional intervention. TomorrowNow is that intervention! We leverage transformative philanthropy to: 
ACT NOW We connect (and unlock the value of) next gen weather and climate innovations for at-risk communities today  
FOR TOMORROW We invest in solutions that will lead to robust national weather and climate systems and market-based solutions for underserved regions – best-in-class, affordable, sustainable 
TOGETHER It takes a village. We amplify the voice of farmers, the youth and women! We unite the public, private and NGO sectors. We apply user-driven innovation processes and catalyze the partnerships critical for localization and rapid scale.
About KALRO
KALRO is a public sector organization leading excellence in agricultural and livestock research and digitization of the sector towards transformed livelihoods. KALRO conducts agricultural research through the application of science, technology, and innovation to catalyze sustainable growth and development in agriculture and livestock Product Value Chains. The organization contributes to the growth of the agricultural sector through research coordination and regulation; technology and innovation development; and catalyze transfer and utilization of agricultural research outputs. Created under the ACT of parliament, the organization promotes, streamlines, coordinates and regulates research in crops, livestock, genetic resources, and biotechnology including animal diseases. In addition, expedites equitable access and application of research information and knowledge in the field of agriculture. KALRO has developed mobile applications and other disruptive agricultural technologies and innovations that provide usable information and agricultural intelligence that address socio-economic challenges such as climate change.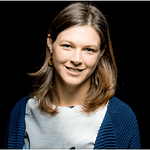 Georgina Campbell Flatter
Georgina is the co-founder and Executive Director of TomorrowNow.org - a global non profit leveraging transformative philanthropy to connect next generation weather and climate technologies with communities in need. Prior to TomorrowNow.org, Georgina spent a decade at MIT where she was a senior lecturer and led global initiatives designed to bridge technology and social impact. Georgina has worked on many innovation initiatives for organisations including: the MIT Legatum Center, MIT REAP, the XPRIZE Foundation, the World Bank, USA Dept of Energy, MIT, Harvard and Oxford University. Georgina is mother of two, passionate about empowering the next generation of STEM leaders, with a focus on women and youth, and is an active member of her local community. She acts as trustee and advisory board member for several charities (The Darwin Centre, Mama Foundation, FOSPs) and is a local Parish Councillor. She read Material Science at Trinity College Oxford and Technology and Policy at MIT.