TomorrowNow was honored to join representatives from public and private sectors, friends and citizens of Kenya at State House Nairobi to celebrate the inauguration of President William Ruto.
Nairobi, Kenya – At the courtesy of President H.E William Ruto and First Lady H.E Mama Rachel Ruto, the team at TomorrowNow joined guests at State House Nairobi to celebrate a new dawn for Kenya following the successful 2022 General Elections.
During his inauguration speech, the President identified climate change as a key focus area in his government's agenda, which added an important voice to the role of governments to promote climate innovation for prosperity.
"Stakeholders must share climate adaptation technologies to benefit everyone" – President William Ruto.
Our work transforming communities in East Africa involves engaging everyone, and we have been fortunate to leverage partnerships spanning public, private, philanthropic and NGO sectors to ensure that we generate agri-weather solutions where every voice matters.
Previously, in April 2022, we had been hosted by H.E Mama Rachel Ruto to learn more about the women empowerment work that she has been doing at the Kenyan grassroots through Mama Organization.
During the visit, we were joined by Rei Goffer (Co-Founder & CSO, Tomorrow.io) who made a presentation about how the private sector can partner with governments to deliver weather and climate products for localized climate adaptation.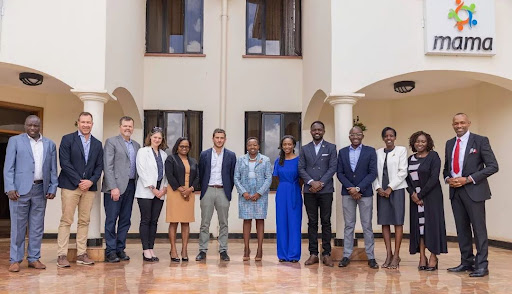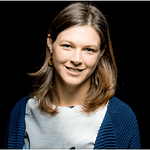 Georgina Campbell Flatter
Georgina is the co-founder and Executive Director of TomorrowNow.org - a global non profit leveraging transformative philanthropy to connect next generation weather and climate technologies with communities in need. Prior to TomorrowNow.org, Georgina spent a decade at MIT where she was a senior lecturer and led global initiatives designed to bridge technology and social impact. Georgina has worked on many innovation initiatives for organisations including: the MIT Legatum Center, MIT REAP, the XPRIZE Foundation, the World Bank, USA Dept of Energy, MIT, Harvard and Oxford University. Georgina is mother of two, passionate about empowering the next generation of STEM leaders, with a focus on women and youth, and is an active member of her local community. She acts as trustee and advisory board member for several charities (The Darwin Centre, Mama Foundation, FOSPs) and is a local Parish Councillor. She read Material Science at Trinity College Oxford and Technology and Policy at MIT.