TomorrowNow's Kenya team makes a critical contribution to the Kenya Space Expo & Conference 2022
Nairobi, Kenya – TomorrowNow was honored to make a critical contribution to the Kenya Space Expo & Conference 2022  event by participating in a keynote session themed "Climate Change Mitigation Using Space Technologies".
Ronald and Kenneth who lead our Kenya programs shared experiences around the opportunities of next-gen satellite technology to predict the weather, and will play an increasingly important role in early warning systems for extreme weather events to help mitigate the effects of climate change, especially in Africa!
The Inaugural Kenya Space Agency Conference and Expo 2022 [KSEC] held in Nairobi Kenya from 15th to 17th June 2022, crowded in a diverse audience including industry leaders, government representatives, policy makers, academics, representatives of African space agencies and international organizations, young professionals and the general public to examine the theme Leveraging Space Capabilities for National Development. 
Thank you to Charles Mwangi, TomorrowNow advisor, Earth Observation, Research, Education and Outreach Lead at Kenya Space Agency, for your continued support.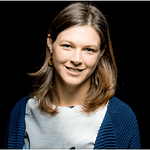 Georgina Campbell Flatter
Georgina is the co-founder and Executive Director of TomorrowNow.org - a global non profit leveraging transformative philanthropy to connect next generation weather and climate technologies with communities in need. Prior to TomorrowNow.org, Georgina spent a decade at MIT where she was a senior lecturer and led global initiatives designed to bridge technology and social impact. Georgina has worked on many innovation initiatives for organisations including: the MIT Legatum Center, MIT REAP, the XPRIZE Foundation, the World Bank, USA Dept of Energy, MIT, Harvard and Oxford University. Georgina is mother of two, passionate about empowering the next generation of STEM leaders, with a focus on women and youth, and is an active member of her local community. She acts as trustee and advisory board member for several charities (The Darwin Centre, Mama Foundation, FOSPs) and is a local Parish Councillor. She read Material Science at Trinity College Oxford and Technology and Policy at MIT.