TomorrowNow.org participated in the Space in Africa Conference 2022 to celebrate space innovations for enabling climate action and adaptation in Africa.
Nairobi, Kenya – TomorrowNow attended the Space in Africa Conference in Nairobi to engage with public and private space innovators across Africa to discuss the importance of space innovations for climate action and how we could better connect space technology NOW for humanitarian impact.
Themed "Making Africa the New Hotspot for Space Business", the Space in Africa Conference 2022 was a high-level gathering of industry leaders, commercial space companies, investors, and other key stakeholders in the African space and satellite industry. The 3-day conference featured selected keynotes, interactive sessions, panel discussions, business pitches, B2B matchmaking, B2C matchmaking and unique networking opportunities.
Our Executive Director Georgina Campbell Flatter joined delegates at the event to learn and interact with like minded participants who are working across the continent to help communities adapt to climate change leveraging the space sector.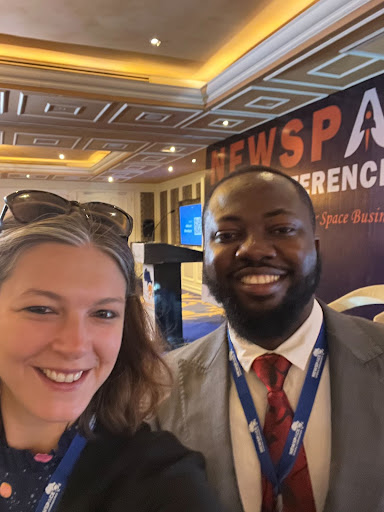 As TomorrowNow, we were keen to learn more about some of the opportunities that governments and private sector space companies are leveraging to generate climate adaptation solutions that are going to help farmers in Africa adapt and thrive in a changing climate.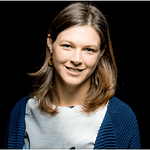 Georgina Campbell Flatter
Georgina is the co-founder and Executive Director of TomorrowNow.org - a global non profit leveraging transformative philanthropy to connect next generation weather and climate technologies with communities in need. Prior to TomorrowNow.org, Georgina spent a decade at MIT where she was a senior lecturer and led global initiatives designed to bridge technology and social impact. Georgina has worked on many innovation initiatives for organisations including: the MIT Legatum Center, MIT REAP, the XPRIZE Foundation, the World Bank, USA Dept of Energy, MIT, Harvard and Oxford University. Georgina is mother of two, passionate about empowering the next generation of STEM leaders, with a focus on women and youth, and is an active member of her local community. She acts as trustee and advisory board member for several charities (The Darwin Centre, Mama Foundation, FOSPs) and is a local Parish Councillor. She read Material Science at Trinity College Oxford and Technology and Policy at MIT.