TomorrowNow was honored to participate in the Microsoft Panel discussing big data for smallholder farmers at COP27, jointly convened by Microsoft Africa Transformation Office, AGRA, the Commonwealth Secretariat, and other interested partners.
Sharm El Sheikh, Egypt – TomorrowNow was honored to participate in the Microsoft Panel at COP27 to discuss the role of digitally-enabled climate smart agriculture in Africa to enable inclusive adaptation and prosperity.
Our Executive Director, Georgina Campbell Flatter, joined other expert panelists to share experiences using current approaches to agricultural data management at national and regional levels; the role of digital innovations in data aggregation and processing; and the role of national policies in supporting better data and decision making for climate-smart food systems. The outputs were used in report furthering the action points and partnerships from the AGRF2022.
In highlight, TomorrowNow shared some of the learnings that we have achieved working with private sector tech leaders, government agencies and farmer facing organizations to provide improved (and affordable) weather data through our programs.
As noted by Microsoft and partners, there are two broad types of data considered in smallholder farmer empowerment: content data– covering areas such as soil maps, agronomic data, weather data, financial data, market data; and user data — covering areas such as locations, movements, connectivity of farmers, traders, enterprises, consumers, research networks, extension networks, financial institutions, and cooperatives.
There is a huge opportunity for big data within agricultural innovation systems specially
to provide farmers and technical partners granular data on rainfall patterns, water cycles, soil fertility, carbon emissions, fertilizer requirements, and more. This enables actors to make smart decisions, such as what crops to plant for better profitability.
Speakers included: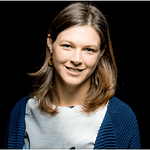 Georgina Campbell Flatter
Georgina is the co-founder and Executive Director of TomorrowNow.org - a global non profit leveraging transformative philanthropy to connect next generation weather and climate technologies with communities in need. Prior to TomorrowNow.org, Georgina spent a decade at MIT where she was a senior lecturer and led global initiatives designed to bridge technology and social impact. Georgina has worked on many innovation initiatives for organisations including: the MIT Legatum Center, MIT REAP, the XPRIZE Foundation, the World Bank, USA Dept of Energy, MIT, Harvard and Oxford University. Georgina is mother of two, passionate about empowering the next generation of STEM leaders, with a focus on women and youth, and is an active member of her local community. She acts as trustee and advisory board member for several charities (The Darwin Centre, Mama Foundation, FOSPs) and is a local Parish Councillor. She read Material Science at Trinity College Oxford and Technology and Policy at MIT.