TomorrowNow's Executive Director was awarded the 2023 Rockefeller Foundation-Acumen Food Systems Fellowship alongside a group of trail-blazing food systems leaders.
Africa – TomorrowNow.org's Executive Director Georgina Campbell Flatter joined the 2023 cohort of the Rockefeller Foundation-Acumen Food Systems Fellowship alongside phenomenal innovators and food changemakers working across the world.
They include:
Sanjoo Malhotra – WWF

Cheryse Kaui Sana – MA'O Organic Farms

Christine Gould- Thought For Food

Madiha Nawaz- Rainforest Alliance

Melinda Hou- Good Food Fund

Peter Battisti- Future of Fish

Claire Rhodes- Producers Direct

Eva Bachtiar- Garda Pangan

Jamil Akbar- iFarmer

Oumar Barou Togola- Savanna foods

Vincent Lagacé- Nuup

Dan Zook- ISF Advisors

Mulia Nurhasan- CIFOR-ICRAF

Natalia Bellostas Muguerza- INTIA

Peter Muthee Mwangi- FarmWorks Agriculture

Rafael Isidro Parra-Peña S. , Ph.D

Rebekah Carlson- CIBO Technologies

Wanjeri Mbugua-Gichuru- USAID
According to the Acumen Academy, The Rockefeller Foundation-Acumen Food Systems Fellowship is an intensive, one-year leadership development program offered through Acumen Academy, the world's school for social change.
The Food Systems Fellowship will introduce moral leadership concepts to a globally diverse cohort of 20 food systems builders who are creating more equitable, nourishing, and regenerative food systems.
With leading food systems facilitators, Fellows will participate in a blend of immersive seminars, workshops, and self-directed leadership experiments. The program will combine in-person and virtual learning over the course of the Fellowship year.
After Year 1 of the Fellowship, Food Systems Fellows will join Acumen's global community of social innovators building a world without poverty and injustice.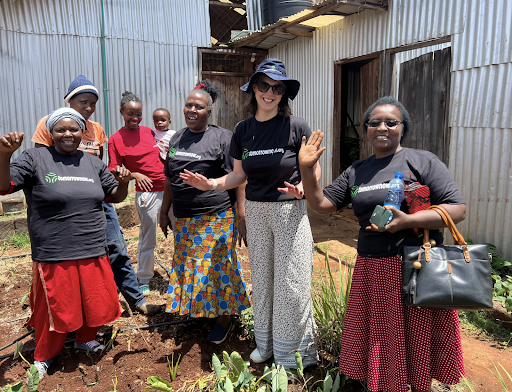 While commenting on the new development, Georgina Campbell Flatter said, 
"I can't wait to begin this journey of moral and systems leadership together with a phenomenal cohort of #systembuilders. What a platform to further our mission at TomorrowNow!"
Read the 2023 Acumen Food Systems Fellowship announcement HERE.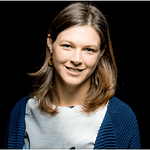 Georgina Campbell Flatter
Georgina is the co-founder and Executive Director of TomorrowNow.org - a global non profit leveraging transformative philanthropy to connect next generation weather and climate technologies with communities in need. Prior to TomorrowNow.org, Georgina spent a decade at MIT where she was a senior lecturer and led global initiatives designed to bridge technology and social impact. Georgina has worked on many innovation initiatives for organisations including: the MIT Legatum Center, MIT REAP, the XPRIZE Foundation, the World Bank, USA Dept of Energy, MIT, Harvard and Oxford University. Georgina is mother of two, passionate about empowering the next generation of STEM leaders, with a focus on women and youth, and is an active member of her local community. She acts as trustee and advisory board member for several charities (The Darwin Centre, Mama Foundation, FOSPs) and is a local Parish Councillor. She read Material Science at Trinity College Oxford and Technology and Policy at MIT.