TomorrowNow led a discussion panel on next generation weather intelligence for African climate adaptation NOW at the COP27 UN Pavillion.
Sharm El Sheikh, Egypt – Led by Asiedua Amoah (TomorrowNow co-founder and Managing Director), TomorrowNow convened a discussion panel to examine and highlight the role of next generation weather intelligence for enabling inclusive climate adaptation in Africa.
Ronald Dianga (our Kenya Program Manager) spoke about his experience as a farmer in Kenya, and provided some specific examples about how next generation weather intelligence can be used to empower farmers in Africa to adapt and thrive in a changing climate.
Rei Goffer, the Co-Founder and CSO of our tech partner Tomorrow.io, was optimistic that some of the private sector-led innovations and technologies such as Tomorrow.io's space tech is going to bridge the gap between transformative weather solutions and communities in need.
We were also joined by Dr. Boniface Akuku (ICT Director, Kenya Agricultural & Livestock Research Organization) who shared insights from his experience spearheading an agro weather advisory platform in kenya to benefit smallholder farmers and Nancy Omolo who emphasized the opportunities for women empowerment through digital climate advisory services. 
The panel's consensus was that weather intelligence can be the driving technology force to spark the next generation of truly sustainable climate adaptation in Africa.
Using innovative partnerships and leveraging support from philanthropic organizations, we can ensure that next generation weather solutions reach last mile users for food security and climate adaptation.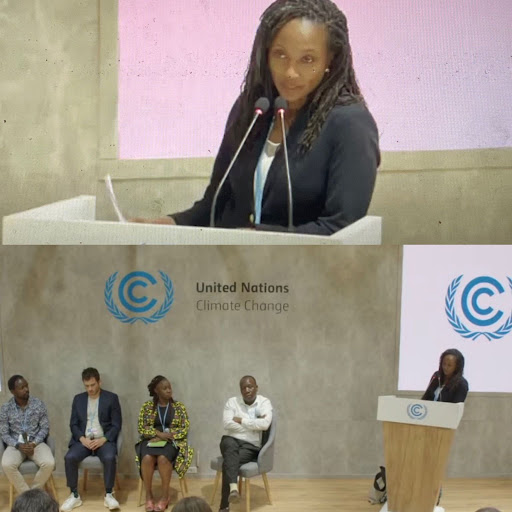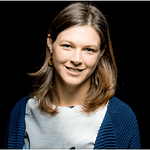 Georgina Campbell Flatter
Georgina is the co-founder and Executive Director of TomorrowNow.org - a global non profit leveraging transformative philanthropy to connect next generation weather and climate technologies with communities in need. Prior to TomorrowNow.org, Georgina spent a decade at MIT where she was a senior lecturer and led global initiatives designed to bridge technology and social impact. Georgina has worked on many innovation initiatives for organisations including: the MIT Legatum Center, MIT REAP, the XPRIZE Foundation, the World Bank, USA Dept of Energy, MIT, Harvard and Oxford University. Georgina is mother of two, passionate about empowering the next generation of STEM leaders, with a focus on women and youth, and is an active member of her local community. She acts as trustee and advisory board member for several charities (The Darwin Centre, Mama Foundation, FOSPs) and is a local Parish Councillor. She read Material Science at Trinity College Oxford and Technology and Policy at MIT.