TomorrowNow participated in a World Meteorological Organization (WMO) Training involving 54 African meteorological Agencies .
Africa – TomorrowNow joined technical experts across Africa's hydromet sector for a virtual training convened by the World Meteorological Organization about "Communication and interactive Content Creation  for Early Warning and Climate Information in Africa".
The aim of the training was to equip Africa's meteorological agencies with the necessary knowledge and tools for effective dissemination of climate information and early warnings through the generation of digital content (video and graphics), user analytics, digital marketing and traditional media.
Specific objectives of the training:
Strengthen Africa's meteorological departments' capacity in early warning and climate information, through an improved use of digital marketing, multimedia production, data visualization and broadcast media   

Improve early warning and climate information uptake  

Improve the use of technology to promote adaptation and mitigation behaviors to climate change
Participants at the WMO training were trained on topics such as improving user data management, digital marketing, how to produce interactive contents and how to operate commonly used software in the production and dissemination of climate information.
Early Warning & Climate Information
The accelerated adoption of advanced weather and climate technologies is going to help countries and communities better respond and adapt to extreme weather and climate events.
Owing to TomorrowNow's experience working with local hydromet stakeholders in Africa, we shared our experience leveraging our partnership with the Kenya Agricultural & Livestock Research Organization (KALRO) alongside the Kenya Meteorological Department (KMD) to provide agro weather insights to more than 1 million smallholder farmers across the country.
We are currently implementing two Bill & Melinda Gates Foundation-funded projects that are leveraging the power of private sector-led weather and climate innovation to empower seed breeding & crop research for inclusive climate adaptation.
Learn more HERE.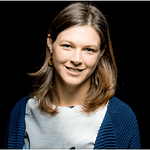 Georgina Campbell Flatter
Georgina is the co-founder and Executive Director of TomorrowNow.org - a global non profit leveraging transformative philanthropy to connect next generation weather and climate technologies with communities in need. Prior to TomorrowNow.org, Georgina spent a decade at MIT where she was a senior lecturer and led global initiatives designed to bridge technology and social impact. Georgina has worked on many innovation initiatives for organisations including: the MIT Legatum Center, MIT REAP, the XPRIZE Foundation, the World Bank, USA Dept of Energy, MIT, Harvard and Oxford University. Georgina is mother of two, passionate about empowering the next generation of STEM leaders, with a focus on women and youth, and is an active member of her local community. She acts as trustee and advisory board member for several charities (The Darwin Centre, Mama Foundation, FOSPs) and is a local Parish Councillor. She read Material Science at Trinity College Oxford and Technology and Policy at MIT.